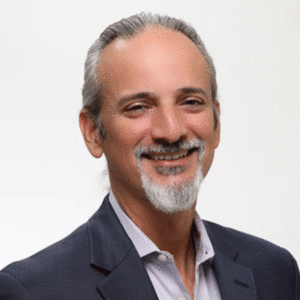 Jose is a Partner and Co-Founder. Over the past 25 years he has been a highly successful executive, entrepreneur and advisor, taking a collaborative and teamwork approach in fast paced high growth business situations.  Jose has in-depth knowledge and broad network of relationships in the Information Technology and Accounting & Finance sectors.  He has been a key member of the executive team that has built, grown and sold publicly traded technology businesses and created significant shareholder value.
After a career at KPMG, Jose was the Chief Financial Officer at FirstCom Corporation, a provider of data and telecommunications services to business customers in South America, which was successfully sold to AT&T in 2000. 
He was then Chief Financial Officer for 11 years at Terremark Worldwide, a provider of data center and cloud services to the Global 1000 and government entities, where the team successfully grew the business resulting in its 2011 sale to Verizon.  Over the past 9 years, he has served on the Boards and advised several successful high growth businesses.  Jose currently serves on the Boards of MacStadium, a provider of enterprise-class cloud solutions for Mac and iOS app development and Todo1, a provider of digital banking and cyber-fraud detection and mitigation software.
Jose is a graduate of the University of Miami, is active in the South Florida technology and start-up community and is an ardent supporter of Shake A Leg Miami.
He also enjoys, rowing and fitness training with his 3 sons Andres, Thomas and Armando, fishing and diving, and the occasional round of golf.
Our Office
1000 Waterford
1000 NW 57th Court, Suite 950
Miami, FL 33126